We have a fantastic development team, design team, and can most likely build out anything that you can dream.  We build slick websites, mobile apps, software platforms, and sales funnels.  We're told by our clients that we are a pleasure to work with, but… Learn More..
Search Engine Optimization & Marketing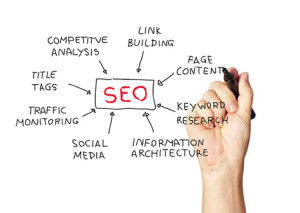 SEO means Search Engine Optimization and you know just as well as we do that one of the most important ingredients to the success of your website & business is getting targeted traffic.  There is a great chance that your target market is out there, but the problem is … Learn More...